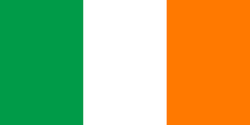 Present day Ireland also known as the Republic of Ireland, is a sovereign state in the North Atlantic occupying about five-sixths of the island of Ireland. The capital is Dublin, located in the eastern part of the island. The state shares its only land border with Northern Ireland, one of the constituent countries of the United Kingdom. At the opening (1912) of Downton Abbey Ireland is still part of the United Kingdom.
The modern Irish state gained effective independence from the United Kingdom as the Irish Free State in 1922 following the Irish War of Independence, which resulted in the Anglo-Irish Treaty. Northern Ireland exercised an option (called the Ulster Month) to remain in the United Kingdom. Initially a dominion within the British Empire (later the Commonwealth of Nations), the Free State was granted full legislative independence by the Statute of Westminster 1931.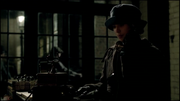 Ireland declares independence on April 24, 1916, ratifies it on January 21, 1919, and is recognised on December 6, 1922. The declaration occurs just before the start of
series 2
, the ratification occurs near the end of series 2, and is recognised in
series 4
between
episode 8
and the
2013 Christmas Special
.
Sybil is seen calling home from Ireland in Episode 3.04 after Tom has to escape to England following his participation in the burning of a castle where he is thought to be one of the instigators.



References
Edit
Community content is available under
CC-BY-SA
unless otherwise noted.