Spider-Man: No Way Home Trailer Dropped - The Loop
Play Sound
Sir John Bullock, Bt.[1] is a friend of the Crawley family.
Biography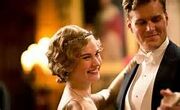 He is one of the guests at a Downton Abbey house party in 1922. While there, he catches the eye of Rose MacClare, with whom he shares both a dance and most of the evening. He also plays poker with Lord Grantham, but, like Robert and Tony Lord Gillingham, loses money to the swindler Terence Sampson. Fortunately, Michael Gregson realizes Sampson was cheating and cheats him out of his ill-gotten gains, returning the money to all three men. Bullock walks away, happily holding up an IOU he had signed.
He later accompanies Rose, Mary, Tom, Rosamund, and Tony on an outing in London to the Lotus Jazz Club.  Unfortunately, he gets drunk and makes a complete fool of himself. Even as Rose suggests they go sit down again, he insists not. He soon leaves Rose on the dance floor, and she starts dancing with Jack Ross. Having made a public spectacle of himself, Bullock essentially ruins any chance of a further relationship with Rose. Rosamund vocalizes this sentiment when telling Rose she had best abandon plans of further association with Bullock following his behavior, which she does.
Quotes
"How are we supposed to keep going if not properly fueled?"
Appearances
Notes
It was originally reported that veteran actor James Fox was to play Bullock. Instead, Fox portrays Lord Aysgarth in the 2013 Christmas Special.
"Sir" is the title used by both knights (whose titles are not hereditary) and baronets (whose titles are hereditary). As Sir John is still a very young man, it is unlikely that he has been knighted by the King for some noteworthy accomplishment of his own. Instead, he is probably an hereditary baronet, who gained his title automatically when his father died. In "Behind the Scenes at Downton Abbey: The official companion to all four series", by Emma Rowley, Sir John Bullock is credited as a baronet.
References