Line 4:
Line 4:
 
 
 

[[Laura Carmichael]] (born Southampton, England, 1986) is a British actress portraying [[Edith Crawley]] in [[Downton Abbey]]. <span style="color:rgb(34,34,34);font-family:arial,sans-serif;line-height:16px;">Ms. Carmichael was educated at Shirley Junior School, The Mountbatten School, Peter Symonds College. </span>She graduated from the Bristol Old Vic Theatre School in 2007. She is 5'6". She was working as a receptionist between theatre jobs when she was asked to read for a role for Downton Abbey. She was waiting to find out if she would be going to Dubai to appear in a stage production of "Twelfth Night", but turned it down to wait for Downton Abbey. Everyone told her to not get her hopes up, but she got a call back and then a few days later was told that she had the part.<ref>The World of Downton Abbey by Jessica Fellowes</ref> <span style="color:rgb(34,34,34);font-family:arial,sans-serif;line-height:16px;"> </span>

 

[[Laura Carmichael]] (born Southampton, England, 1986) is a British actress portraying [[Edith Crawley]] in [[Downton Abbey]]. <span style="color:rgb(34,34,34);font-family:arial,sans-serif;line-height:16px;">Ms. Carmichael was educated at Shirley Junior School, The Mountbatten School, Peter Symonds College. </span>She graduated from the Bristol Old Vic Theatre School in 2007. She is 5'6". She was working as a receptionist between theatre jobs when she was asked to read for a role for Downton Abbey. She was waiting to find out if she would be going to Dubai to appear in a stage production of "Twelfth Night", but turned it down to wait for Downton Abbey. Everyone told her to not get her hopes up, but she got a call back and then a few days later was told that she had the part.<ref>The World of Downton Abbey by Jessica Fellowes</ref> <span style="color:rgb(34,34,34);font-family:arial,sans-serif;line-height:16px;"> </span>

 
+
 
+

Her own ancestry goes back to Yorkshire aristocracy. (See link below)

 
 
 

==External Links==

 

==External Links==
---
Revision as of 21:05, 26 March 2013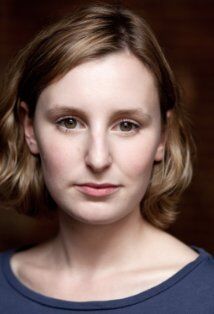 Laura Carmichael (born Southampton, England, 1986) is a British actress portraying Edith Crawley in Downton Abbey. Ms. Carmichael was educated at Shirley Junior School, The Mountbatten School, Peter Symonds College. She graduated from the Bristol Old Vic Theatre School in 2007. She is 5'6". She was working as a receptionist between theatre jobs when she was asked to read for a role for Downton Abbey. She was waiting to find out if she would be going to Dubai to appear in a stage production of "Twelfth Night", but turned it down to wait for Downton Abbey. Everyone told her to not get her hopes up, but she got a call back and then a few days later was told that she had the part.[1]  
Her own ancestry goes back to Yorkshire aristocracy. (See link below)
External Links
Laura Carmichael's Wikipedia page and Laura Carmichael Laura Carmichael at the Internet Movie Database
Downton Daughter's Geneology Atricle in the Daily Mail
References
↑ The World of Downton Abbey by Jessica Fellowes
Community content is available under
CC-BY-SA
unless otherwise noted.