Hey there Downton fans!
In honor of the upcoming U.S. premiere of Downton Abbey AND the U.K. Christmas Special, we thought it would be fun to create a Christmas menu entirely inspired by Downton Abbey and traditional Edwardian feasts.

So...what would Mrs. Patmore think to make? We have a few ideas! Check it out and enjoy. Also, merry merry Christmas and happy holidays to all!
Every proper meal at Downton Abbey is typically six or more courses (only four displayed today), but it almost always starts with a light soup. Make this Fish Soup Provençale and use only the highest quality fish.
Roast goose and roast turkey were very traditional at the time. Since it's a special occasion, this foie gras stuffing really takes this main course to the next level.
Game Pie is another traditional dish. It is essentially puff pastry filled with different types of game and foie gras. Typically, people would eat this at lunchtime before the Christmas dinner- but serve it when you like.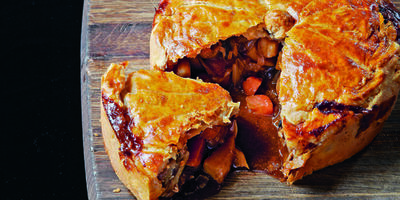 A Christmas Pudding was very classic during this era. Serve it with a cheese course and biscuits or walnuts on the table, to give it the full effect.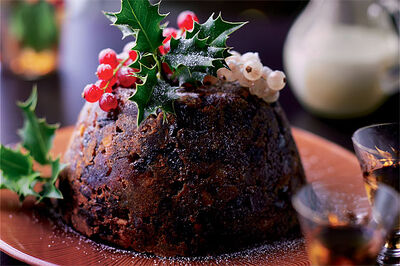 We know that everyone at Downton Abbey loves their tea. Make this hot rum tea cocktail for your friends. With a hint of cinnamon and lemon, it's the perfect Christmas cocktail!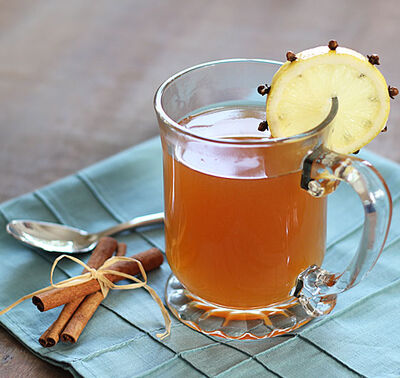 Which recipe is your favorite?

Do you have any tasty Downton Abbey themed food or drink recipe ideas? Share them in the comments below!
---
---
Community content is available under
CC-BY-SA
unless otherwise noted.