The U.S. season finale of Downton Abbey is less than a week away, and as we see it you have two options. You can either bawl your eyes out because you'll have to wait almost another year for the next season... OR you can make this scrumptious Downton Tea Party menu and watch the finale in style.
Check out some of our favorite recipes paired with The Republic of Tea's specialty tea blends inspired by Downton Abbey. Enjoy!
Mrs. Patmore's full-bodied tea has caramel undertones and it is the perfect pairing with a sweet scone. For those of you with a sweet tooth, this tea is for you! It's the perfect tea to kick off your party.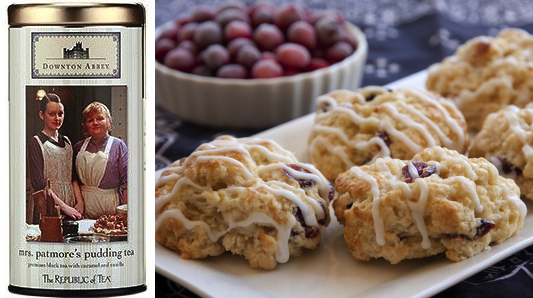 Lord Grantham's malty tea is flavored with organic ginger root. It is spicy with a kick, just like Lord Grantham! Paired with these rich cucumber, smoked salmon sandwiches- you won't be able to get enough.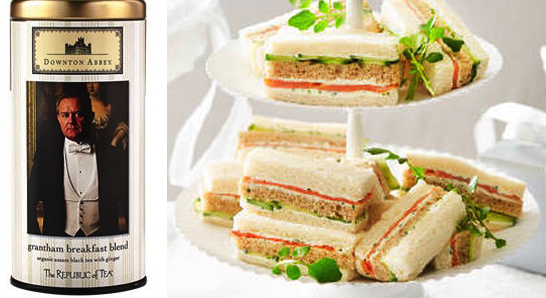 This brambleberry tea is as sweet as the Bates! It pairs perfectly with anything fruity, in particular this Vanilla Blueberry Tart.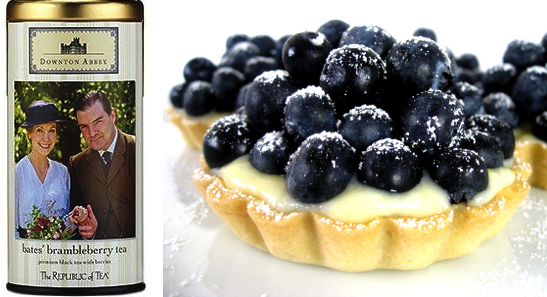 Lady Cora always knows what to say and do. Her lemon and chamomile tea is just as soothing and calm as she is. Dunk a triple chocolate biscotti in this tea and let all of your worries float away! After all, Cora says so.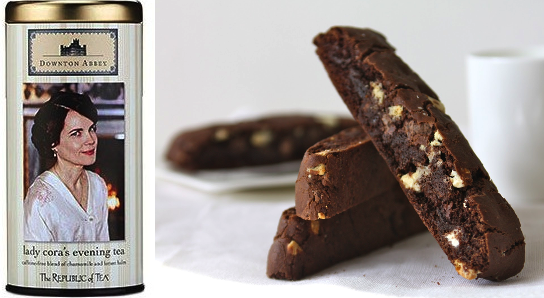 Contest
UPDATE: Thank you to everyone who entered our contest! Congratulations Bonalita for winning the contest.

Contest:
The Republic of Tea is giving away one set of Bates' Brambleberry Tea and one set of Lady Cora's Evening Tea for one lucky winner. We will announce the winner on February 23.
(Note: Only North America/Europe eligible to win prizes. You must have a Wikia account to be eligible. Click here to create an account!).
How to Enter:
To enter, please create your own tea pairing with one of the teas from The Republic of Tea's Downton Abbey selection and a recipe of your choosing.
Post your tea and recipe pairing (check out the Recipes Wikia for ideas!) in the comments below. You can post photos, links, or just write a description to enter.

---
---
Community content is available under
CC-BY-SA
unless otherwise noted.